JOIN OUR COMMUNITY AND
#GODIGITAL
The EU CBEC Forum is where the digitalization of SMEs becomes real. The EU CBEC Forum agenda covers the latest technologies, trends and business models, as well as the rapid transformation of what consumers discover, shop for and buy from grocery to beauty , from dietary supplements to apparels. The EU CBEC Forum agenda leads the #godigital industry narrative and will propose insights and perspectives not found anywhere else.
The EU CBEC Forum's speakers are industry leaders and innovators from a broad cross-section of companies, ranging from established retailers and marketplaces to digital agencies and innovative tech firms. The EU CBEC 2021 will also feature a lab area to experiment with emerging trends in retail and a live streaming studio with live commerce session selling European produces from Liege airport to the final consumers in Europe and China.
What you will learn about
Online Visitors Will Be Able To:
> Watch all speeches and workshops online from desktop and mobile.
> Access to the expo area virtually, with all on-site and online booths available.
> Manage a personal agenda to organize virtual meetings through Zoom with all visitors.
> Engage with all attendees through chats and thematic discussions.
Offline Visitors Will Be Able To:
> Full access to all 3 different areas of the on-site event: Expo, Forum and Lab.
> Attend to all main stage speeches and enjoy priority in Q&A sessions.
> Engage with online visitors and exhibitors on mobile through chats and thematic rooms.
> Manage a personal agenda to organize virtual meetings through Zoom with all visitors.
> Attend to the EU Cbec Forum live commerce sessions, with influencers selling products directly from Liege Airport to Europe and China.
>Try by hand what it means to create a fully online To offline shop, with innovative technologies installed on-site.
>Watch all keynote speeches and workshops on demand after the event and download the slides.
>Access to the EU Cbec Webinar Series 2021 on demand.
>20% off standard tickets for the EU Cbec Forum 2022.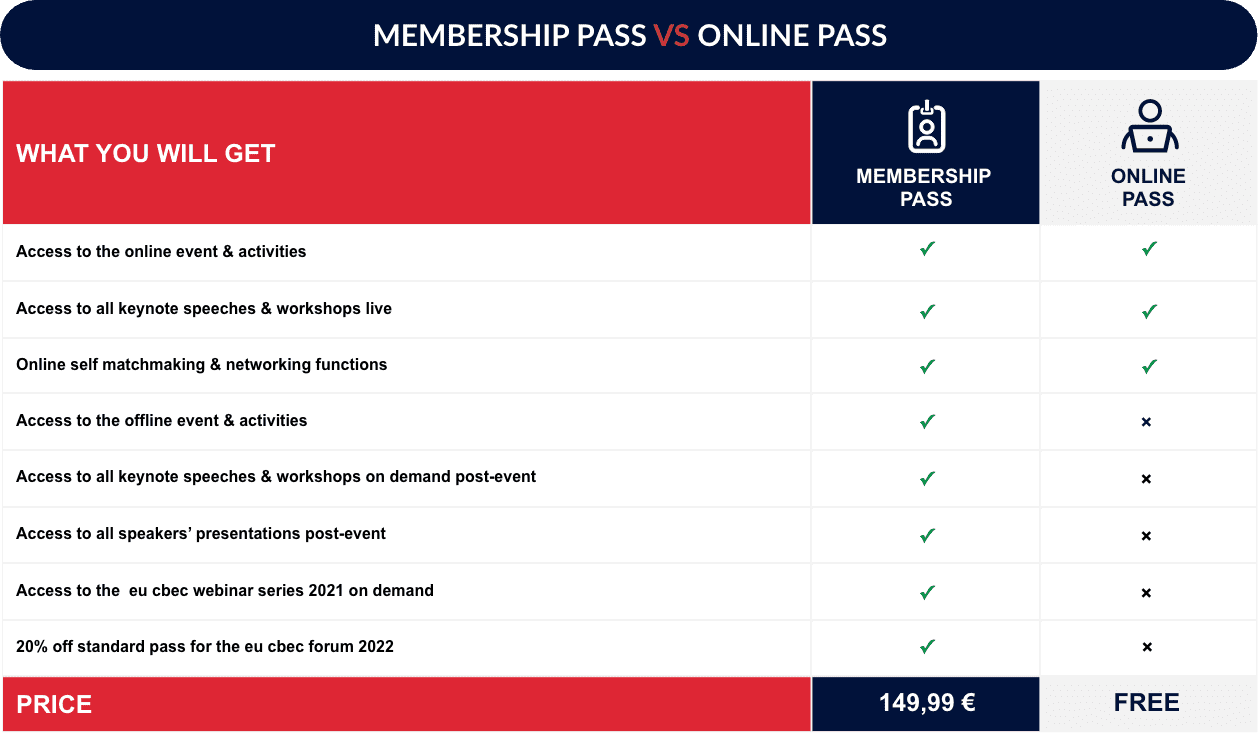 WHAT ATTENDEESSAY ABOUT US
As representatives of the Chinese government administrative department of Xiamen Free Trade Zone, we are here to demonstrate our strong support to this summit. Chinese and European entrepreneurs had the opportunity to engage in some good discussions thanks to this platform. These kinds of events are extremely important to promote even further the development of cross-border e-commerce between our countries.
Ma Zili
Xiamen Free Trade Zone Management Committee
I'm actually quite impressed, it's a very good mixture of clients of us we are seeing here, actually more than we expected. Server providers are present, and people from the political background too, so I think actually that it's a really good catalyst to really move things forward into this industry branch.
Bardo Lehmann Tolkmitt
Head of International Parcel & Sales Hermes Border Guru GmbH (Otto Group)
We want what is best for our clients, that's why we are here in Liege today.
Actually, I'm very excited to be here for the Forum because today in China everyone who deals with cross-border e-commerce knows about this city, so thank you for giving me this opportunity.
Aaron Yuan
VP, Hongyuan Group
A very nice event, very good initiative, we believe the more we have about education about
cross-border e-commerce the better. I've listened to very interesting speakers these two days covering different topics. I'm looking forward to the next edition.
Giulio Finzi
Secretary General Netcomm