Belgium's Liege Airport has been selected by the World Health Organisation (WHO) and World Food Programme (WFP) to play a crucial role in moving critical supplies across the world to battle the novel coronavirus pandemic. 
As stated by WHO director general Tedros Adhanom Ghebreyesus, the new WHO supply chain taskforce has been tasked to co-ordinate and scale up the procurement and distribution of PPE kits, lab diagnostics and oxygen to the countries that are currently fighting the Covid-19 battle. The hubs already chosen for the initiative are  located in China, Ethiopia, Ghana, Malaysia, Panama, South Africa and the United Arab Emirates. Concerning Europe, WHO selected Liege Airport. 
But why Liege airport? First its strategic geographical position in the hearth of Europe, then its warehouses capabilities and international connections. Moreover Liege Airport, which is also the European logistics hub for Alibaba-backed Cainiao Smart Logistics Network, has played a vital role in ensuring timely deliveries of critical medical supplies both to and from China into Europe. Alibaba's logistics arm Cainiao opened a warehouse in Liege to help businesses in Europe transport goods to China. Chartered airfreight now flies five times a week from Hangzhou to Liege.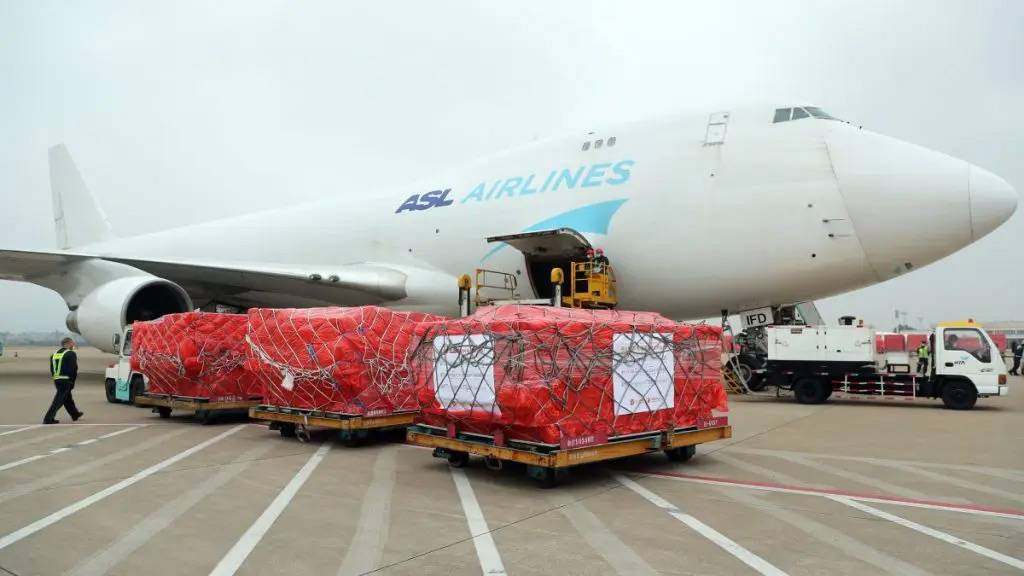 As stated by media, in July 2018 during the Farnborough International Airshow, Liege Airport and Volga-Dnepr Group had inked a 10-year lease agreement, which would boost air cargo volumes for AirBridgeCargo to/from the airport, thus making Liege Airport as the European hub for its operations. Under the agreement, AirBridgeCargo (ABC) had leased 25,000 sq. m. warehouse premises for seamless cargo operations in the airport.
The investment amounting to 25 million euros, which included 2,000 sq. m. of office space for ABC, was to be executed in two phases. The first 12,500 sq.m of warehousing premises became operational in November 2019. The construction for the second phase, which was supposed to commence in April 2020 has now been put on hold until June 2020. The operational warehouse now will be used to stock and further move critical supplies needed in response to Covid-19 to different parts of the world.
According to media, among the eight global hubs that have been identified by WHO, Belgium's Liege Airport with its ground handling partner Worldwide Flight Services is equipped to handle chartered and relief flights starting April 11 until May 31, 2020, according to reliable sources in the know.