The German eCommerce market is one of the largest in the world, accounting for 25% of European eCommerce volume and €71 billion in eCommerce sales. In other words, it's a country that provides a huge opportunity for global expansion. But what exactly do you need to know about selling into Germany? And more importantly, which channels should you be selling on?
 Online fashion is the most popular product category in Germany, followed by consumer media and electronics. Especially in the categories 'consumer electronics & computers' and 'media' (books, music, movies, video games) German consumers are more keen on shopping online instead of shopping offline. According to a study from BITKOM, 65% of German citizens have shopped online during 2012, up from 53% in 2008. The current European average is 45%.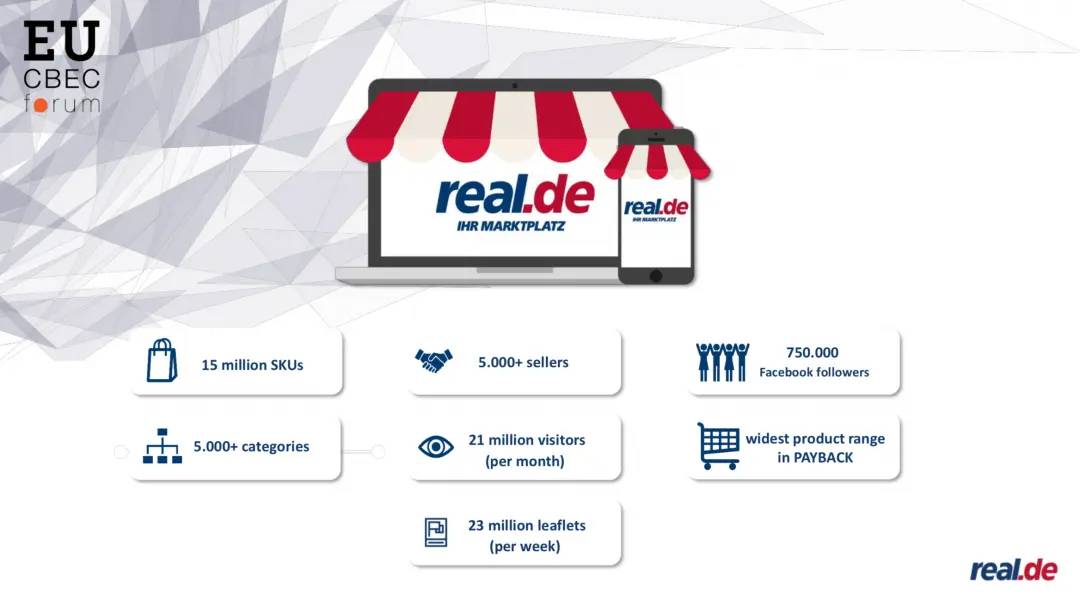 In Germany, 85% of the people have access to the internet. The online giant real.de with its 15 million SKU users and plus 5.000 sellers and 23 million leaflets per week is one of Germany's top new marketplaces. Formally known as Hitmeister, Real.de selling everything from electronics, right through to clothing, accessories and DIY products.
For the first time in Germany, a classic retailer and a growing online marketplace are combining their expertise and are offering dealers and sellers new opportunities. On real.de, online buyers can find more than 12 million products from various categories. Their slogan "Einmal hin. Alles drin" which can be translated to "Once there. Get everything" shows that the German company can be considered a competitor for Amazon and eBay on the German market.
Last year in December Kuan Huang, German e-tailer Marketplace Consultant, during first EU Cross Border Ecommerce Forum in Liege, Belgium, told us why Real.de is the best option to enter in German market. First Real.de offers shipping to around 30 different countries, plus there are no contracts for selling on real.de, no additional setup fees for your products  and with with around 11 million visitors every month and over 5000 categories to sell in, you can reach more of the German market.