Jack Ma's charitable foundation and his China-based company's foundation, the Alibaba Foundation, are donating over two two million masks plus other medical supplies, such as test kits, to support Europe's fight against Covid-19. 
A Cargo Flight, loaded with the first pick donated supplies, arrived at Liege Airport Belgium on March 13. As stated by Xinhua, half million masks will be already sent to Italy. "The crisis presents a huge challenge to all humankind in a globalized world. The pandemic we face today can no longer be resolved by any individual country," said Jack Ma.
But why Liege airport? Since 2018, Alibaba Group and Bruxelles have worked closely together on a number of initiatives to promote cross-border. And today Belgium, as European partner of the Alibaba-led Electronic World Trade Platform (eWTP),is playing a vital role fighting coronavirus with the Liege Airport  that has been chosen as main logistic hub enabling the efficient distribution the donated medical supplies Europe.
"Liege is the largest cargo airport in Belgium with easy access to many warehousing and distribution centres. We are proud of our efforts to turn this Logistic Hub into a highly-efficient humanitarian goods transit", said Michel Kempeneers, COO Overseas of Wallonia Export–Investment Agency.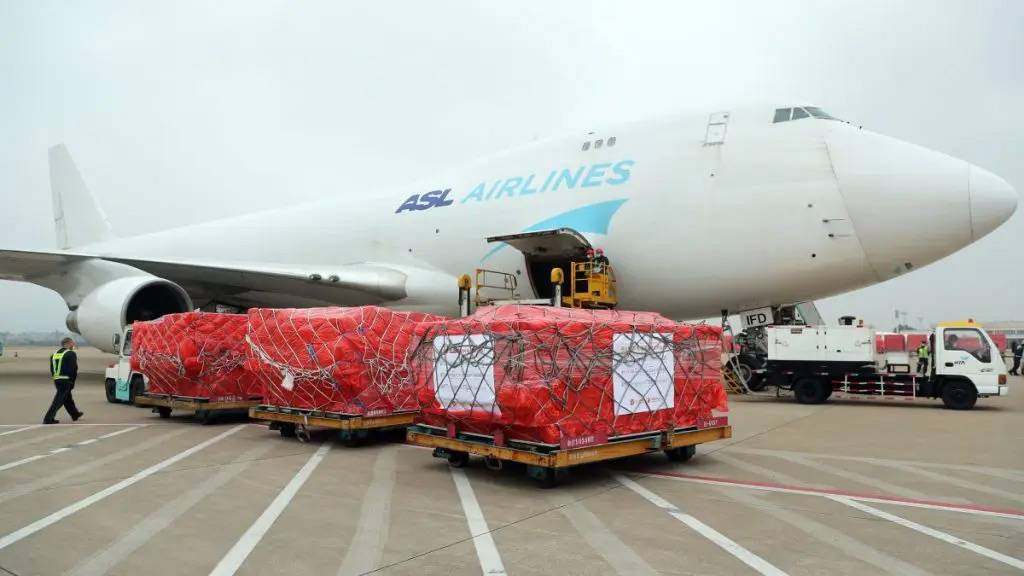 Belgium, which became the first European country to join the Electronic World Trade Platform in 2018, has been working closely with the foundations to facilitate the distribution and delivery of medical supplies amid the coronavirus outbreak, which has so far infected more than 140,000 worldwide.
Wallonia Vice-Minister-President Willy Borsus also emphasized the importance of the strong partnership between Belgium and Alibaba, especially during the global epidemic.
"What we are seeing with eWTP in Liege is much more than cooperation between a company and a logistics centre.This Hub,and the connections flowing to it,have become a vital life line channel in necessary supplies to those facing the coronavirus–in European in China. We are honoured that Belgium, and especially Wallonia, can play such a role in coordinating flows of goods to those i need this critical time,"said Willy Borsus, Vice-Minister-President Wallonie.