Chinese shoppers are pushing online retail to new heights. During the country's coronavirus lockdown, consumers got used to ordering ingredients online for their families, something that a lot of people had never tried before. Although Chinese stores began to gradually reopen from February – March, mostly of consumers are still enjoying the convenience of buying online and staying in for meals. 
Alibaba and JD.com handled record sales of $136 billion during 618 Shopping Festival,  the country's midyear biggest online shopping gala and one of the most significant barometers yet of how much Chinese consumers are spending as the world's second largest economy slowly recovers from the coronavirus pandemic. Chinese shoppers who were knuckled down in survival mode during the worst of the country's COVID-19 outbreak are splashing out again. Chinese economists have for years underlined how consumption are the most important driver for economic growth, as the country continues to try to shift away from an export- and infrastructure-driven economy. According to data, consumer spending made up about 58% of the country's GDP growth in 2019, compared with 52% in 2011. 
Chinese retail suffered a record collapse in the first three months of 2020, but in the post-pandemic era, suggesting China's nascent consumer spending recovery has enough strength to restart.  "The strong GMV at 6.18 will help to dispel market anxiety about virus-related disruptions," Bloomberg Intelligence analyst Vey-Sern Ling said. "Chinese e-commerce platforms will probably deliver strong Q2 sales and profit recovery due to pent-up consumer demand and an accelerated shift to digital consumption channels driven by COVID-19."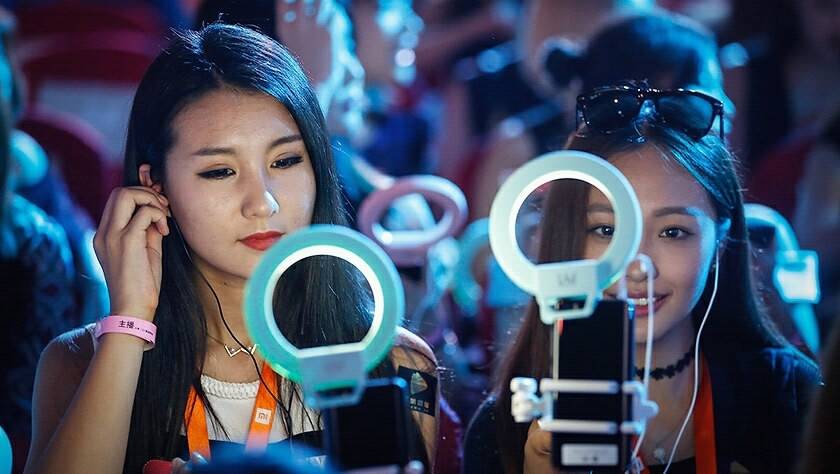 Livestreaming is also playing a bigger role during this "e-commerce recovery", as well as the pandemic has also changed perceptions of the role livestreaming sales can play in the economy.
Without doubt, livestreaming is fueling an unprecedented boom in online media. The number of online live-streaming service users in China reached 560 million as of March 2020, accounting for 62% of the country's total number of 904 million internet users, an increase of 163 million from the end of 2018, according to a report on China's internet development. In more detail, e-commerce livestreaming sessions topped 4 million in the first quarter, according to China's Commerce Ministry. A March survey from the China Consumer Association found that users liked to shop via livestreams because they're more social and interactive.
The potential to boost business in the aftermath of the pandemic won livestreaming e-commerce newfound respect from the government. Recently, the National Development and Reform Commission has launched a plan to encourage newer business models, including ecommerce, while President Xi Jinping has lauded livestreaming sales as a way to help rural residents shake off poverty. Livestreaming is nor the direct consequence of this life digitalization nor only the ultimate entertainment format but it is also the internet's next form of digital communication. Why livestreaming is so welcomed in China? First livestreaming is the "go-to" option for Chinese consumers when seeking out new products and deciding on what to buy. It is an essential part of the discovery journey, unlike for consumers in Western countries.
Second, livestreaming allows experts to demonstrate the products when being used and talk through their functions in the liveliest way possible. Kols are a part of the live-streaming success. "If there's a livestream without a (key opinion leader), then it can't really last," said Xu Lei, a spokesperson for Xiaohongshu, but the love for convenience of Chinese consumers was one of the major reasons if this success, moreover, there is a feeling of authenticity that comes from live streaming.