In today's digital world, it is unthinkable for brands to disregard the power of internet marketing. Searchnode, in its latest "E-Commerce trend 2020", questioned  about the most successful marketing channels for company in terms of return on investment (ROI). Leveraging digital marketing is essential for ecommerce sites.
Searchnode offered multiple opportunities to clarify the nature of the marketing used, including direct marketing, referrals, paid search engine results, organic search engine traffic, social media marketing, retargeting, display, or email marketing. When looking for the best marketing channel to focus on, a variety of factors should be taken into account. It's best to check out industry best practices and benchmarks, then craft and adjust your digital marketing strategy depending on your goals.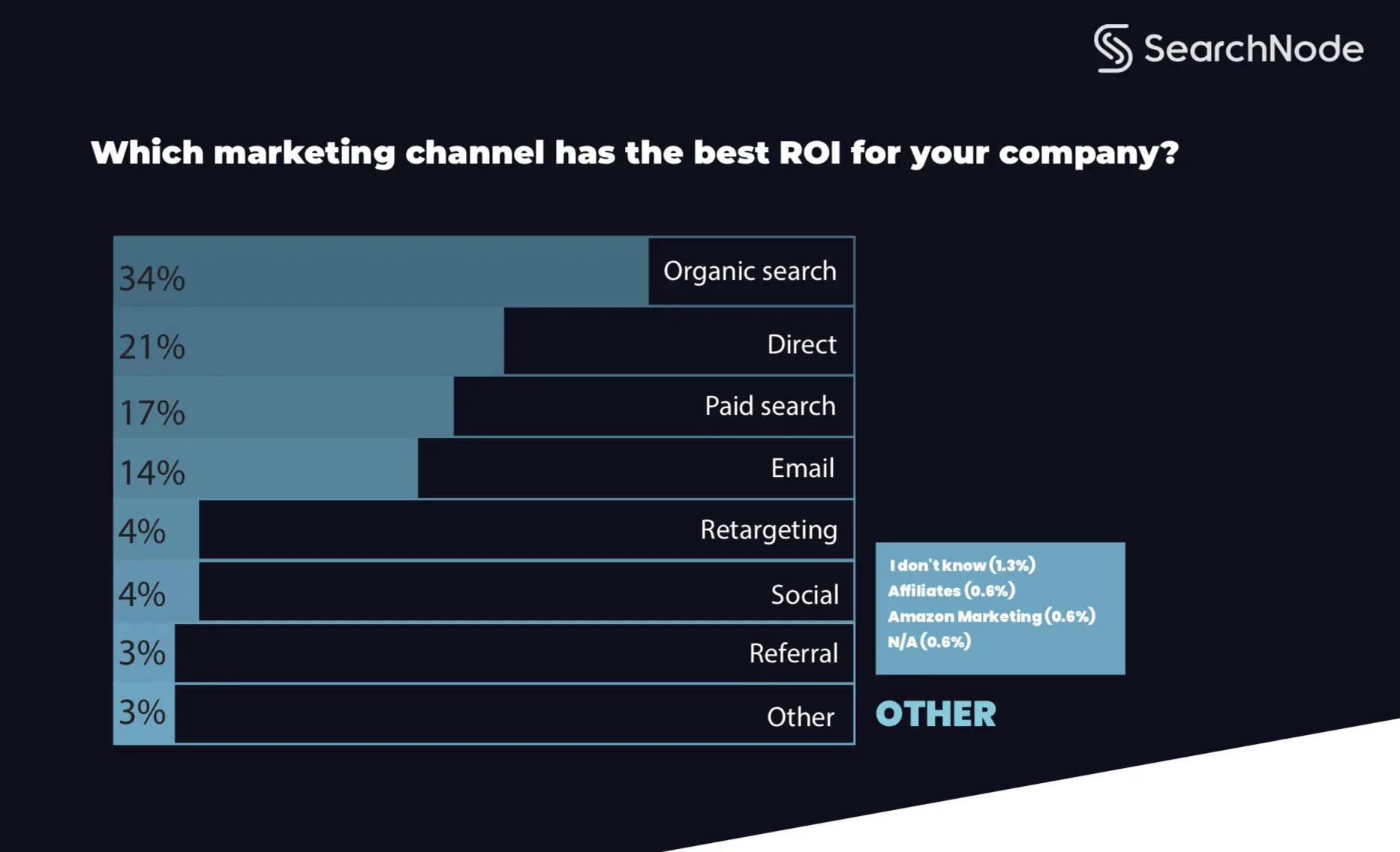 A majority of the respondents (34%) replied that organic search marketing is predicted to have the most return on investment in 2020. This was followed by direct marketing at 21% and paid searches and email marketing methods at 17% and 14%, respectively. All other marketing methods had fewer than 4% of companies respond with a focus on them.
According to Searchnode, all this indicates that most companies find subtler marketing strategies, such as a referral or social, to be less effective when compared to the investment made in either effort or direct monetary investment. On the flip side, more direct or bolder marketing efforts, like email advertising or paid search engine results, had a much higher return on investment.
By far, organic search traffic has the highest return on investment, according to the respondents. This indicates that increasing your eCommerce business' traffic for general organic searches is likely the number one way to increase your marketing ROI and general profitability for 2020, concluded Searchnode.